It has been a record breaking year for attendance at the 2010 Taipei ComicCon. I read that more than 95,000 people packed into Taipei's World Trade Center on the first day of the event. Perhaps it has to do with the rebound of the economy, trickling down to the teenagers, who may lack independent earning power but are benefiting from the hard-earned, yet more generously doled out, allowance money from parents.
As I do every year without fail, I trekked over to the ComicCon to check out the latest trends. It seemed largely the same as every other year. Japanese comic books, merchandise, and novels dominated the scene. Some of the telcos have begun collaborating with publishers by making mobile comic books and animation available to their subscribers. You had your One Piece, Naruto, titles catering to girls, titles catering to boys. Aside from the popular titles, it has become increasingly difficult for me to differentiate one series from another. Perhaps it is age?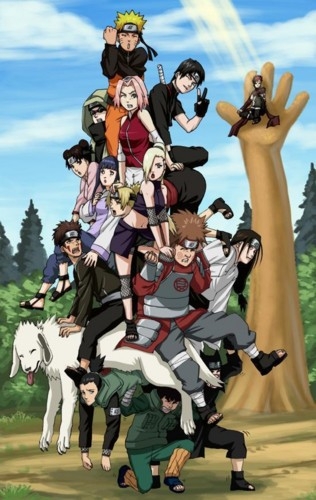 (This is my Naruto dream-team production committee)
As I toured around some more, however, I did begin to notice some subtle changes. For starters, there was for the first time a Golden Comic Awards http://www.goldencomic.com.tw, for the purpose of promoting Taiwan's comic books. It seems that the Taiwanese government is getting things right. The monster success of Japanese anime as a cultural export actually starts with comic books. In Japan, a comic title begins its life in the weekly comic magazines, the likes of Shonen Jump, with 2.6 million weekly readers. Each weekly magazine features about 20 individual titles.
If a series title picks up traction, it can become a single title, its own comic book. If the comic book sells well, then the publishing company will start considering whether the title has legs that will carry it beyond paper and into other media.
During this period, the publishing company will start to solicit interest from other potential collaborators to expand the business opportunities of this title. Let's take the example of my favorite Japanese anime title, Naruto. It came through the weekly comic magazines, then became its own stand-alone comic book, and then the publisher—Shueisha—began putting together a committee to take Naruto to the next level. Shueisha got approval from the writer of Naruto—Masahi Kishimoto, and then solicited participation from TV Tokyo (TV channel), Dentsu (advertising and media sales company), Pierrot (animation production house), Aniplex (DVD distribution company), Bandai (toy and trading cards company), and Sony-Nintendo-Microsoft (video console publishers).
And there you have it. You have a complete production committee that pretty much covers most of the distribution channels. With the increasing success and popularity of the titles, the weekly Naruto animated TV series also became an annual movie fanfare — the 7th movie was just released in Japan in July and is to be released in Taiwan in the near future. Also, once a title catches fire at home, the production committee will plan for its international distribution, either through an international distribution company or possibly by setting up an off-shore company to exploit its IP internationally.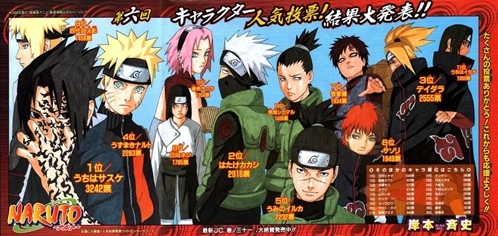 (This Committee maybe too big to do much good)
Taiwan's animation industry has not been able to claim its own megahits because so far the titles are too new and way too few. An average animation title could cost something like 100,000 to 150,000 USD, whereas a weekly comic title would cost just one person's time to draw. By slowly establishing a title's fanbase, the title ensures greater and greater success once it becomes animation. Nonetheless, there are the also-rans; several titles in Japan have risen from the ranks of the weekly comic magazines to become one-season TV flops a few years later. There are no guarantees in this industry, but at least in Japan it has been given time to develop fans, and has formed the production committee model to give it the cross-industry support it needs.
Now back to the topic of the future of Taiwan animation. This title development and production committee model is what Taiwan needs in order for the animation and digital content industry to prosper. Animation titles need to be comic titles before they get produced. Yes, we do have an animation movie that is in the process of getting made, and I wish I had the foresight to have focused on this before. Now we are making our way back. In anticipation of the release of our animated film, Kotora on the Run, we have been working backwards to gain traction through comic titles distributed via the Internet and also, hopefully, in print.
We will see if it will all coalesce in time!
If you are a Naruto fan too, please email Jay Lin at jlin@porticomedia.com