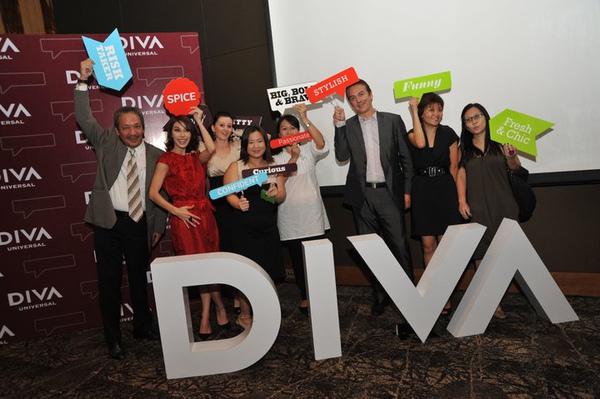 九月十九號起,Hallmark將正式更名為Diva Universal,預計21個亞洲國家跟超過兩千萬的觀眾可以收看。
Diva Universal的頻道定位如下:女性娛樂就是Diva Universal,樂觀積極,風格時尚,溫馨感人,包括熱門影集,實境節目,精選電影,適合女性觀眾收看。為了慶祝Diva Universal正式誕生,眾多原創影集和充滿態度的真人實境節目都會陸續登場,包括:全亞洲首播,平均每集超過七百萬觀眾收看的熱門影集《菜鳥警察》、全新第二季的《減磅稱王 亞洲版》以及由國際知名設計師Isaac Mizrahi和前天命真女成員與葛萊美獎得主Kelly Rowland攜手主持的時尚實境節目《時裝秀》跟料理手藝大車拚的《頂尖主廚大對決》等等,絕對是您不容錯過的優質娛樂節目。


5 August 2010, Singapore – Universal Networks International (UNI) today announced its plans to launch the entertainment channel, DIVA Universal, in Asia on 19 September 2010. A vibrant and dynamic brand, DIVA Universal will reach more than 20 million viewers across 21 Asian countries when it rebrands from Hallmark Channel. The launch of DIVA Universal is part of UNI's global expansion strategy and the roll out of its refocused portfolio of five flagship channel brands.
DIVA Universal is a stylish yet personable entertainment channel for those who fully embrace and celebrate life. The feel-good mix of great drama and engaging reality shows on DIVA Universal is designed to deliver a compelling viewing experience for modern discerning viewers in their 20s and 30s.
Mr. Raymund Miranda, Managing Director, Asia Pacific, UNI said, "The launch of Diva Universal completes the roll out of our newly branded channel portfolio for 2010. This is the beginning of an amazing brand experience for our viewers, platform partners and advertisers. Diva Universal boasts a fresh prime time schedule that we're very excited about".
Ms. Roma Khanna, President UNI and Digital Initiatives, said, "As a premier entertainment company, UNI is committed to bringing a robust entertainment experience to local audiences. DIVA Universal is a compelling brand with a warmth and zest for life that will certainly be an inviting proposition for our viewers. DIVA Universal will be powered by original and first-run content as well as exclusive top-quality acquired programming. It is set to be the channel of choice for women all around the world."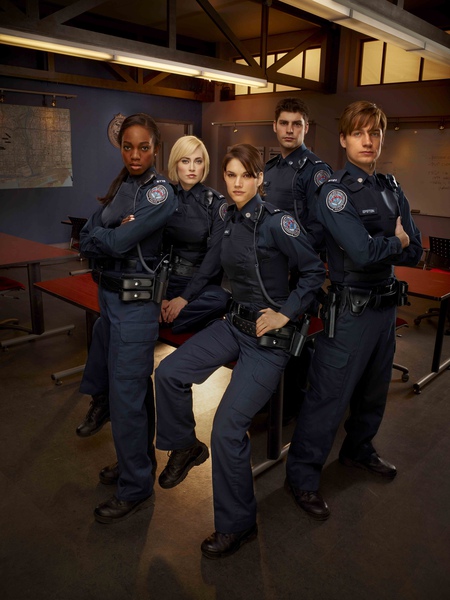 (The Rookie Blue)
The launch of DIVA Universal in September will also see the debut of two highly-anticipated original productions – Rookie Blue, the breakout US police drama which has already been given the green light for season 2 and is currently #1 in its timeslot with over 7 million US viewers per episode and the second season of Asia's weight-loss competition series, The Biggest Loser Asia.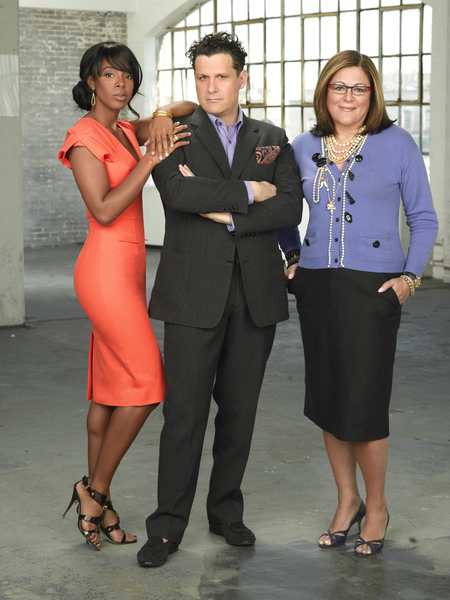 (The Fashion Show)
Premiering during DIVA Universal's launch week are reality shows with attitude, like Fashion Show featuring Isaac Mizrahi and Kelly Rowland, and cooking-competition series, Top Chef. Furthermore, exclusive first-run content such as the Golden Globe award-winning series, The Good Wife and The Oprah Winfrey Show will also form the cornerstones of DIVA Universal's coveted schedule.
Since 2007, UNI has grown its business by delivering top quality content and brands and consistently building scale, increasing its international presence from 14 channels to 70 channels in 2010 and with the aim of reaching close to 100 channels in the next year.
In October 2009, Universal Networks International announced a multi-million dollar investment in a refocused portfolio of five core channel brands (Syfy Universal, DIVA Universal, 13th STREET Universal, Universal Channel and Studio Universal) as a key driver in this expansion strategy. In Asia Pacific, UNI's flagship, Universal Channel is available in 13 countries, Syfy Universal in 12 countries and 13th STREET Universal is available in Australia. DIVA Universal is the latest of the five core channel brands to arrive in Asia.
身為此次全亞洲更名的一部份,杰德(WOWtv娛樂萬花筒)將會舉辦一連串為25到45歲的女性朋友為服務對象的行銷活動,上吧Diva!請持續鎖定我們接下來的活動更新。
現在在台灣就可以收看Universal系列頻道。透過杰德(WOWtv娛樂萬花筒),您在中華電信MOD上即可收看所有Universal系列頻道的優質娛樂內容。更多資訊,請至:
MOD中華電信網站:http://mod.cht.com.tw
WOWtv娛樂萬花筒官網:http://www.wowtv.club.tw
或請email或來電與我們聯繫:
Tel: (886) 2 2701 9901
Fax: (886) 2 2701 9903
As part of the Asian-wide rebrand, Portico Media/Wowtv will be kicking off a series of subscription and marketing campaigns addressing the target audience of women between the ages of 25-45. Go Diva! Please stay tuned next for our updates of our campaigns.
The UNI channels are now available in Taiwan. The Channels are distributed via Portico Media/Wowtv on the Chunghwa Telecom platform. For more information, please go to:
or email or contact us at:
Tel: (886) 2 2701 9901
Fax: (886) 2 2701 9903